This is how we ensure that our clients deliver a market-leading automated driving experience
Working with the future of mobility is truly fascinating, yet it also comes with big responsibilities. As experts in safe perception, we know ensuring safe autonomous driving experiences is no small thing. As we discussed in our previous blog post, it's not just because of safety (even though this is an important factor we always look at), it is also a matter of moral leadership, liability and brand consolidation, all of them being decisive factors for our clients' future. In this sense, the challenge of enabling safe autonomous driving without accidents fills each of our days with complex tasks that we need to solve. And, you know what? These quests give us life! (Blame it on our bold and solution-oriented mindset 😉)
As a prospective customer or as a curious actor in the automotive industry you might wonder about our customer relationship approach when such challenges arise, and might want to know more about how we actually deliver our safe perception solutions. Leaving some technical details for other occasions, we've written this post in order to make our way of working clearer so you can have a better understanding of how our clients are seen every single day and, finally, how we help them succeed by reaching their goals. So in the following paragraphs we will provide you with some examples of how we accompany and advise clients with some of the most common challenges they face. Are you interested in learning more about how we can solve a very specific problem? You are always welcome to contact us.
What data to measure, and to which quality
Let's begin with the basics. No one wants to go out there and drive in public before checking whether accidents can happen or not. You need to measure before so as to at least make it probable that there will be no accidents. However, sometimes it can be difficult to know what to actually measure to guarantee safety before a product launches on public roads, and whether the data you get is good enough.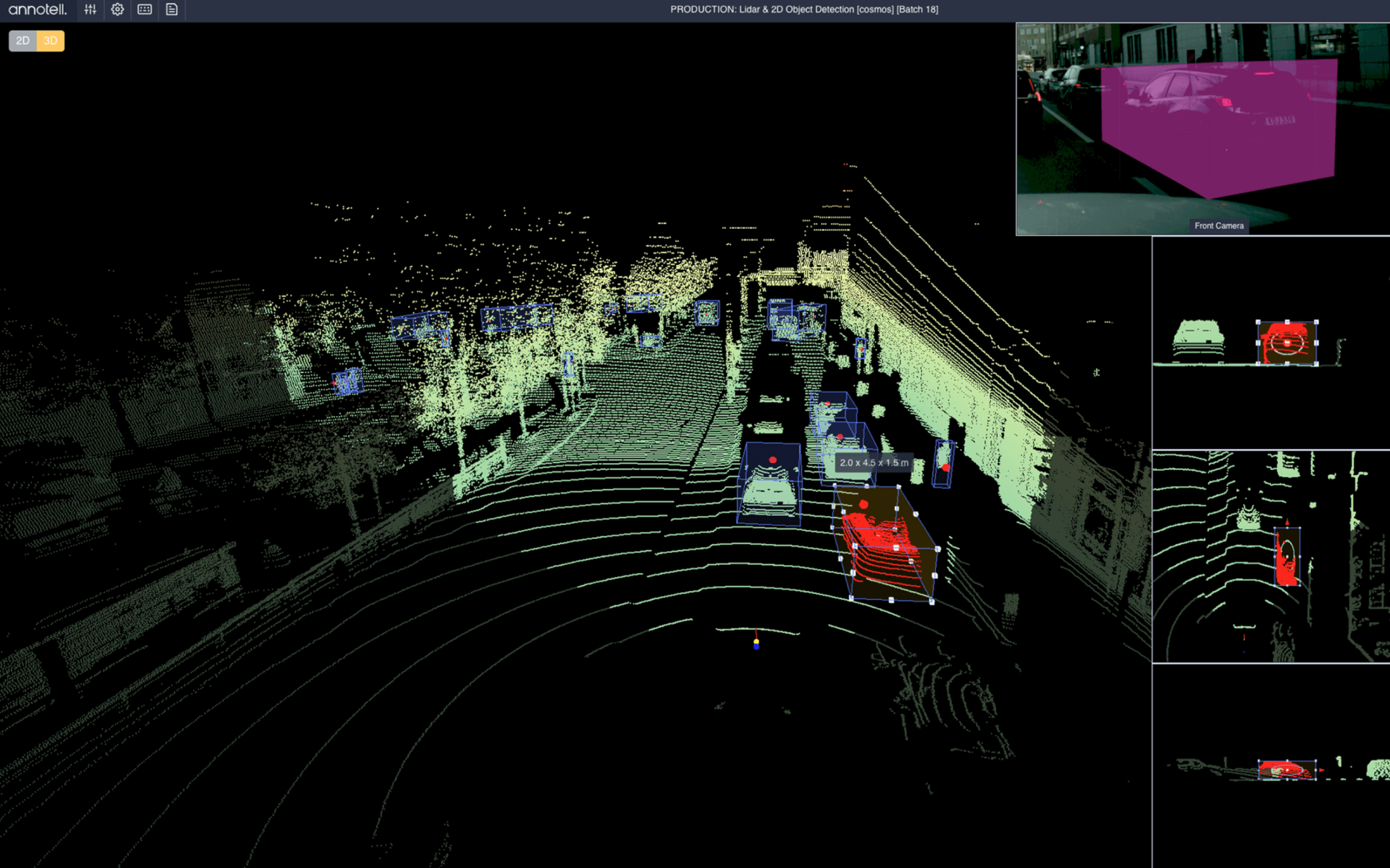 We know the struggle and that is why we guide and help customers who have difficulties with this challenge. During the onboarding process we gather all the information we need about the client's quality requirements and safety case. From there, and taking into account that Kognic takes part in standardizations discussion groups and research projects to be on top of regulation updates, we help in creating the ground truth necessary for the client to train their algorithms with very high quality training data and, thus, develop and use a perception system capable of creating great automated driving experiences.
In addition, when validating their system, our data can be used to compare their system output with our ground truth. Here, bearing in mind their ground truth data and KPIs, we draw conclusions and also educate our clients in being able to interpret these metrics to make better decisions.
Establishing consistent guidelines
When in doubt about annotation guidelines, there are some important questions you need to ask yourself. In line with this, we like to make our customers aware of the advantages of being self-critical, and dare to ask and be asked the right questions before getting the project started. We do this as it is essential to help us understand the company's goals. By doing this, we'll have enough information to help the client establish safe guidelines in case they don't know exactly what they need. And with these guidelines, which must be consistent, accurate and easy to interpret by all teams involved, we will be able to get reliable ground truth with as few mistakes as possible (we always work with confidence intervals).
Once we get the labeling guidelines, we review them and propose guideline improvements. This process can entail little time or weeks depending on the amount and nature of the adjustments needed. When we succeed (which is always the case!) it will finally be time for a test. In this way, we ensure that we measure what needs to be measured, and to the necessary quality standards, so that we don't accumulate errors.
Making sure everyone's involved
When we set up a project it is important to have everyone needed onboard. Our goal here is to get a complete picture of how our customer works, as well as to talk to the different stakeholders in each level of the organization so that we collect all the information needed, facilitate the communication workflow, and use all our knowledge and resources to enable great automated driving experiences for our customers.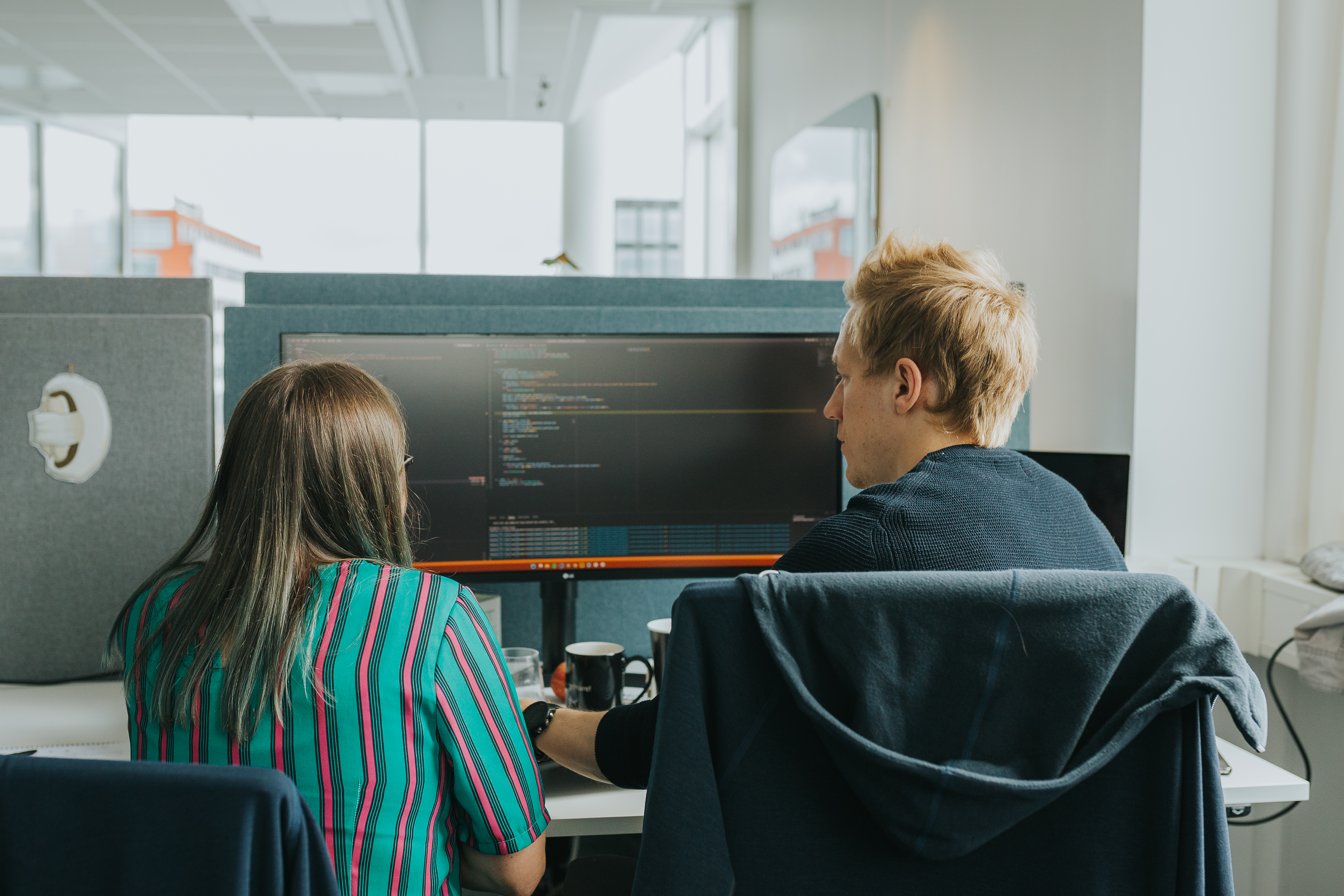 But it's not just that. Our end-to-end software facilitates bringing the different teams together towards their end goals, so that collaboration occurs and everyone from the customer side is on the same page. And when it comes to us, we always put together an account team formed by experts who assist the customer right from the first onboarding meeting. It's by working together like this how we make sure the customer always has support in any step of the process and that all teams are connected to the project and have the same information.
Constant development thanks to constant feedback
It's true, we like to be useful for our partners and we love it when we have this continuous flow of communication with them. Moreover, this is something that helps us as we continue to grow as a company. Because it's the customers' perspective what can let us see things from a different angle and then, upgrade our software as we go with their valuable insights.
That's how we at Kognic learn something new every day. By providing our customers with the software platform they need to reach their quality, performance and safety goals and, hence, by giving them all the tools to be able to argue their use case, we are constantly improving our processes in order to provide greater value.
In short: we take pride in establishing strong, open and collaborative relationships with each of our partners. We iterate, learn and evolve together. So when you start off a project with us you never walk alone. So, are you in? Get in touch and let's get started!