The dataset management platform helping you assemble efficient ground-truth data pipelines to create and optimize sensor-fusion datasets.

Accelerated model performance improvements
Increased data velocity in ground-truth pipelines
Reduced cost of sensor-fusion ground-truth
If you are developing machines designed to navigate the physical world, we are focused on your needs.
A new home for the Pioneers of Embodied AI
The Kognic Platform provides enterprises a flexible toolset for sensor-fusion annotation; equips the ADAS/AD product owner with an efficient MLOps platform; and empowers enterprises to see minimized costs and optimized teams. Get a perfect balance between program cost and data quality while achieving safety-critical AI.
We help solve the hardest problems
Enterprises need to assemble efficient and flexible ground-truth data pipelines in order to create datasets, but challenges persist:
Let Kognic show you how you can move forward - accurately and iteratively — towards higher model performance that aligns your model output with your intent.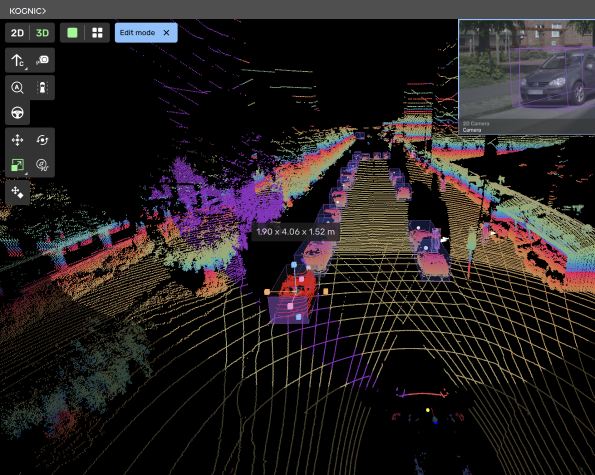 Our solution
End-to-end and top-to-bottom
The Kognic Platform is designed with your evolving dataset at its center and provides key capabilities – Explore, Shape and Explain – that quickly and accurately unlocks your data.
Supported by our industry-leading annotation engine, Kognic has critical tooling such as Multi-Sensor fusion, Data Refinement and Performance Analytics that have been proven in many ADAS / AD deployments.

How do we do it? Take a read here.
Complex and dynamic datasets
Model performance through validation
Datasets with human feedback