The relentless pursuit of performance and trust.
Kognic provides the data platform accelerating machine learning for performance-critical applications.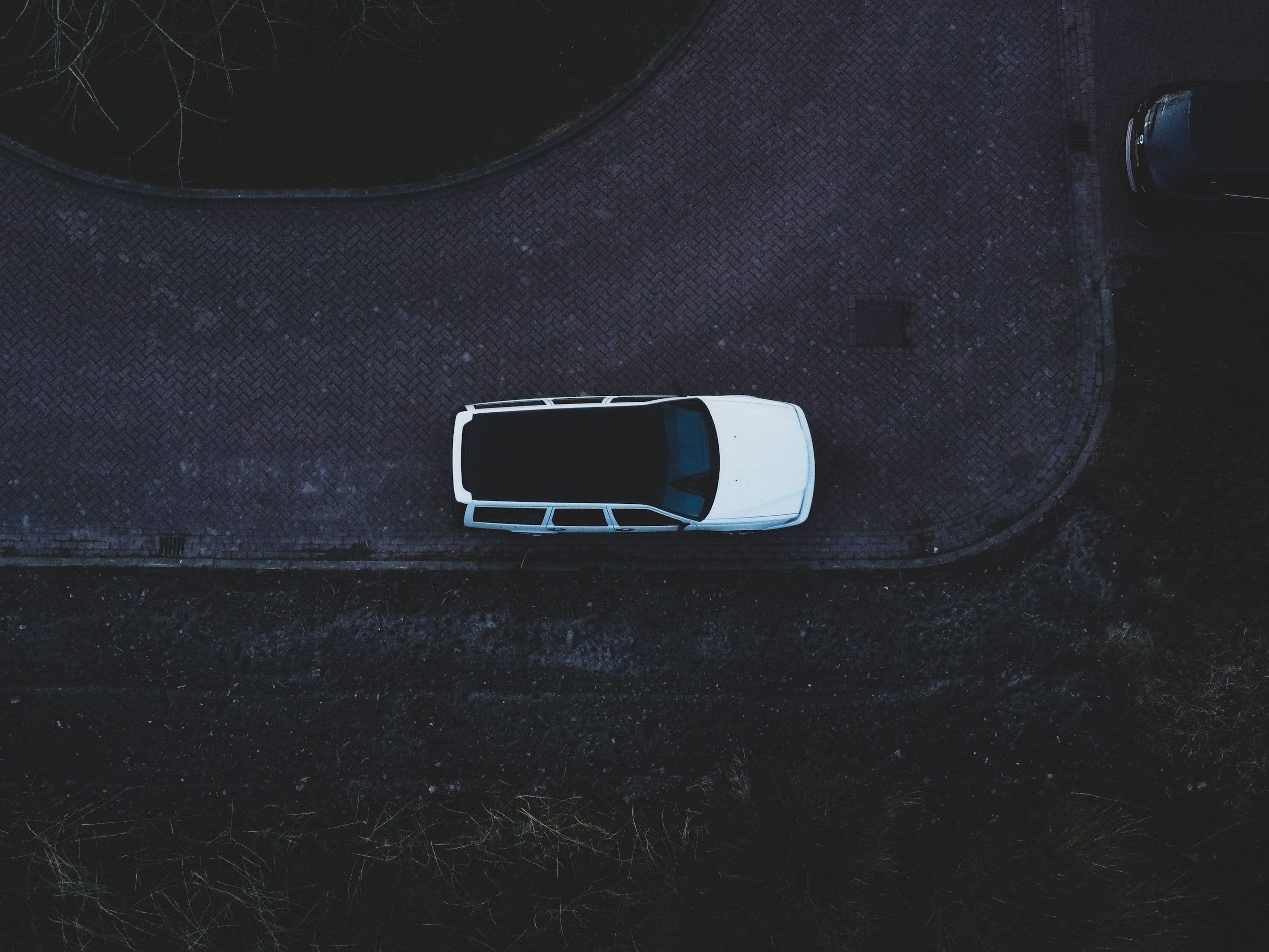 Our approach
Performance and Trust for Perception.
Kognic's proven MLOps tools empower data engineers and product teams to develop, test and deploy perception systems in measurable and cost-efficient ways.

Sound familiar?
We need better use of our team's limited time & resources to get the best return on model performance.
How can we find and compare the objects that deserve the most attention from our workforce?
Our software
The data platform accelerating machine learning for performance-critical applications.
It's easy to waste a lot of money when producing datasets, and even then it's not certain you will achieve the desired results once your machine has trained on the data. Our software aligns safety and performance expectations to dataset quality to make sure you get the data your AI product actually needs.
Quantify the quality of your datasets and validate your safety case
The Dataset Quality Analytics is the first product from our Perception Analytics software stack. This sophisticated and powerful product will help you reason about the optimal model performance you can expect to measure.
With its next-generation tooling, you can track key performance indicators and measure the quality of your dataset with detailed information of your perception data in an unique way.
Learn more >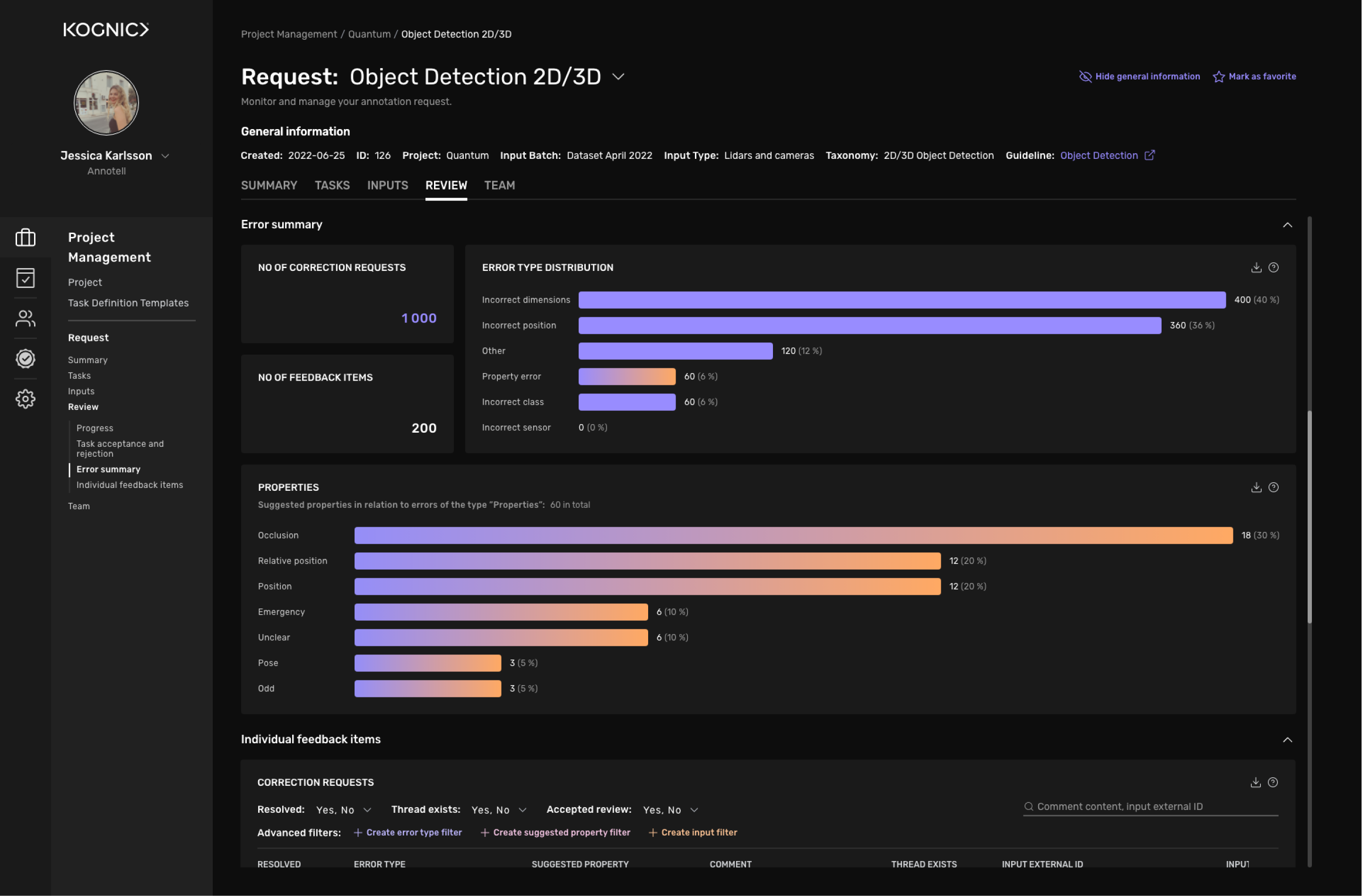 Cost-efficient production of data for safe perception
Based on your safety case and expected perception performance, we provide you with the right data, in the most cost-efficient way.
Our scalable platform is specifically designed to cover all automotive-related use cases and it is able to meet the very high quality requirements that come with developing and validating safe perception systems. Buy transactions as a turn-key solution, or license our platform and use it in your internal data pipeline as you see fit.
Learn more >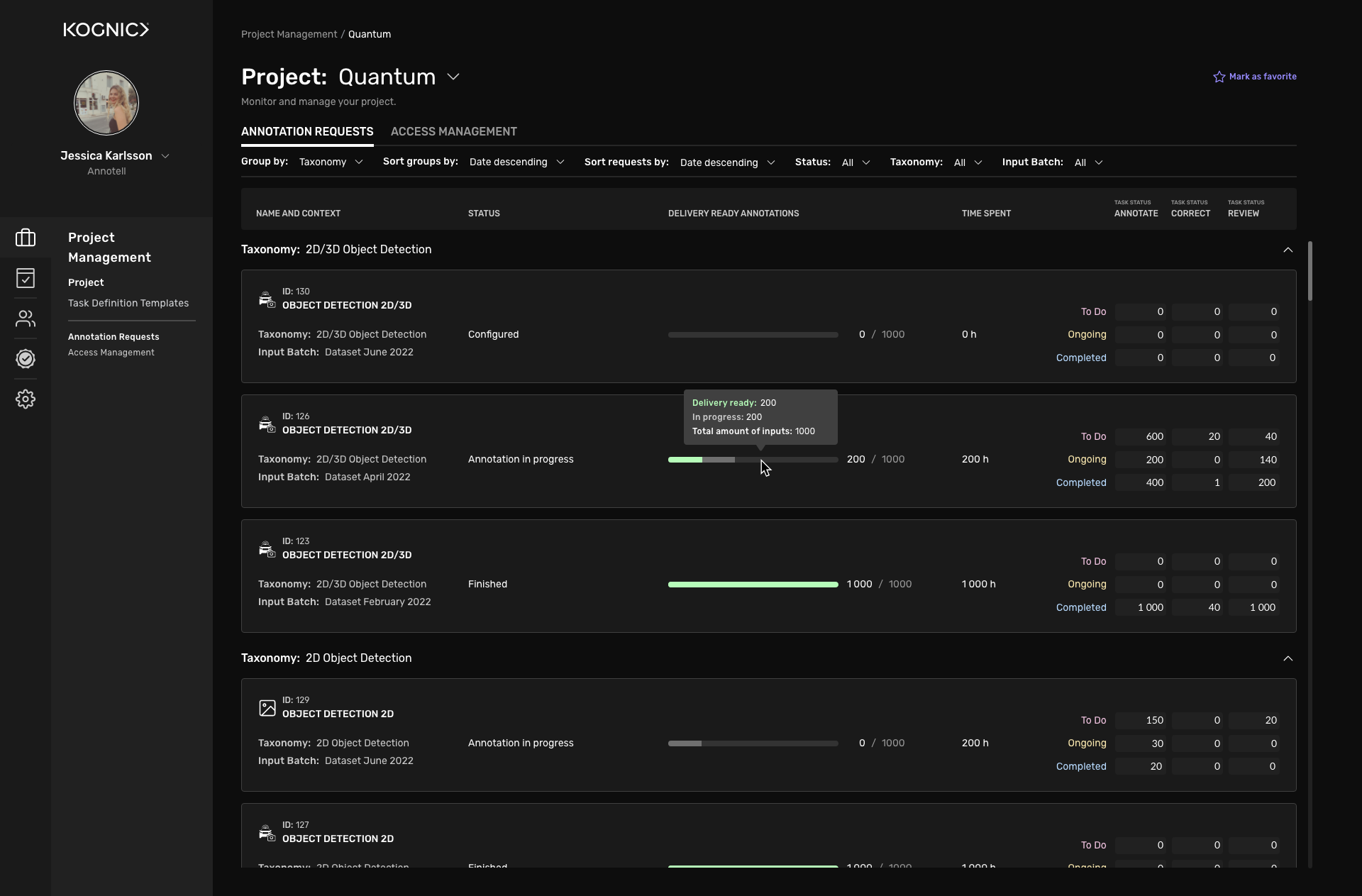 "Kognic has a very talented team who understands the problems of automated vehicles' safety, sensor fusion, and large-scale data processing. Their platform, scalability and quality make them our preferred partner."
Director, T1 customer
Our solutions
We help you create a great customer experience
OEM
Test your safe perception system before starting series production
With Kognic, you get full coverage from quality data production, to expressing your use case, creating the right guidelines and measuring the performance of your system. Our team of experts will guide you through the whole journey, ensuring that you deliver great automated driving experiences.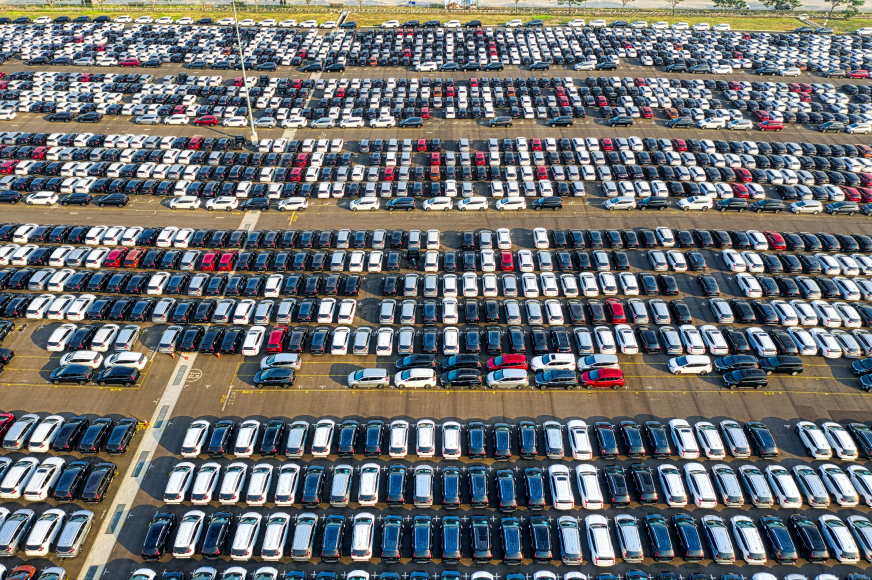 Tier 1
Quantify and validate your datasets with our metrics, ensuring customer satisfaction
We empower your team with our sophisticated platform to measure and meet performance and safety requirements. You will get the necessary metrics to quantify and validate your datasets and thus ensure customer satisfaction.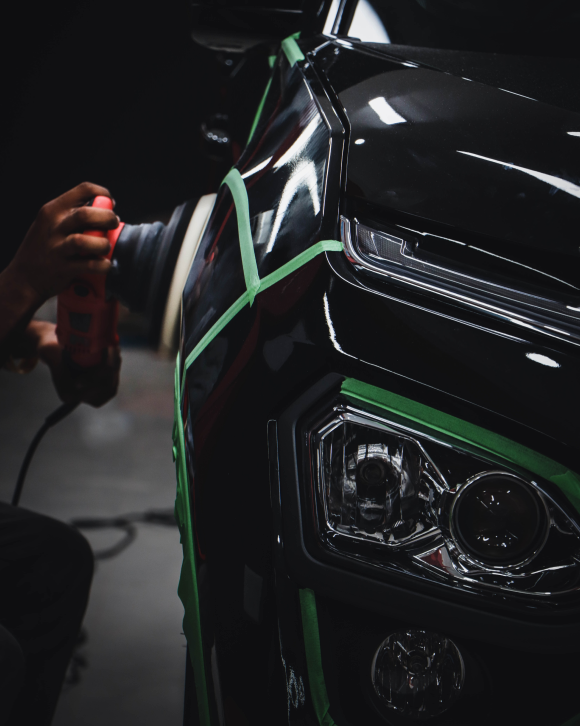 Tier 2
Prove that your hardware is the best solution on the market
Our software will provide you with the data you need to develop your product, reach a higher level of performance and prove that your product is the best solution on the market. By measuring and identifying where to improve, our solutions will always guide your efforts.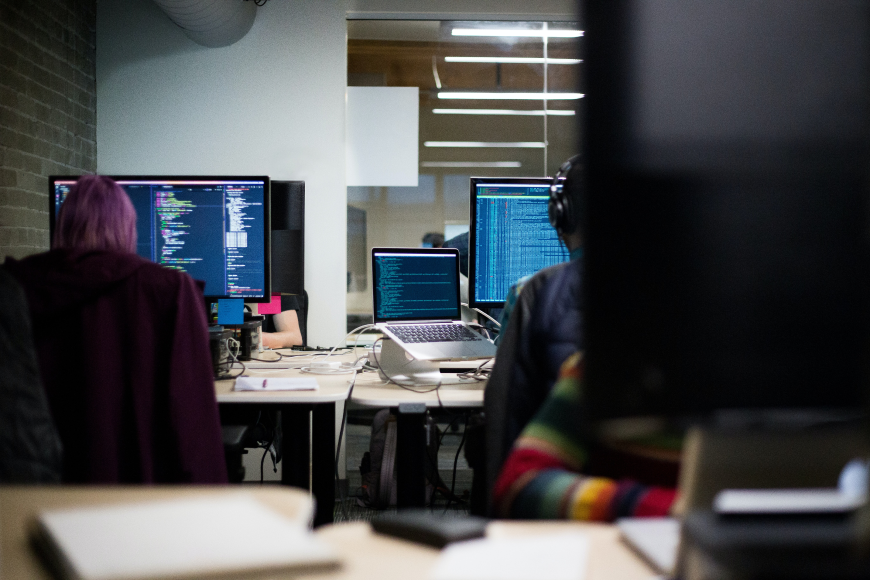 L4 - L5
Argue the safety of your perception system
The road to a great automated driving experience has no shortcuts. Getting high enough performance for a large enough operational design domain is necessary. You need high quality data to meet safety and performance requirements. And perception analytics.
This requires state-of-the-art software which offers you full coverage, quantifies the quality of your datasets and validates your safety case. With our solutions you will be able determine how good your datasets are, and improve the perception systems you work with, in order to reach key safety and performance indicators.