Announcing our $24M Series A co-led by Metaplanet and NordicNinja
We founded Kognic four years ago to make safe perception for autonomous vehicles possible. Today, many of the world's largest OEMs, T1s, sensor makers, and AV companies rely on our category-leading software and data when developing their perception systems.
We're excited to announce that we've raised $24 million in a Series A financing round co-led by Metaplanet (one of the first investors in DeepMind, which was later acquired by Google) and NordicNinja (the largest Japanese deep tech fund in Europe). Our existing investors Stena Sessan AB and Ernström & Co also significantly contributed to the round, bringing our total capital raised to over $31M.
We intend to use the money to do more of what we've been doing, but better. Our focus continues to be on providing AD and ADAS developers with the category-leading software platform for training, testing, measuring, and arguing the safety of their perception systems. We think of it as providing "a vision test for cars getting their drivers license". To keep improving our solution we will continue to invest heavily in the research and development done by our world-class team of engineers and perception experts.
A big part of supporting our customers to the best of our ability is to invest in bringing the right people together. Our team has grown a lot in the last year, and we expect to reach 100 talented employees by the end of 2022. By never compromising on hiring the best, and working directly with our customers to help them reach their development goals, we strive to be the best possible partner.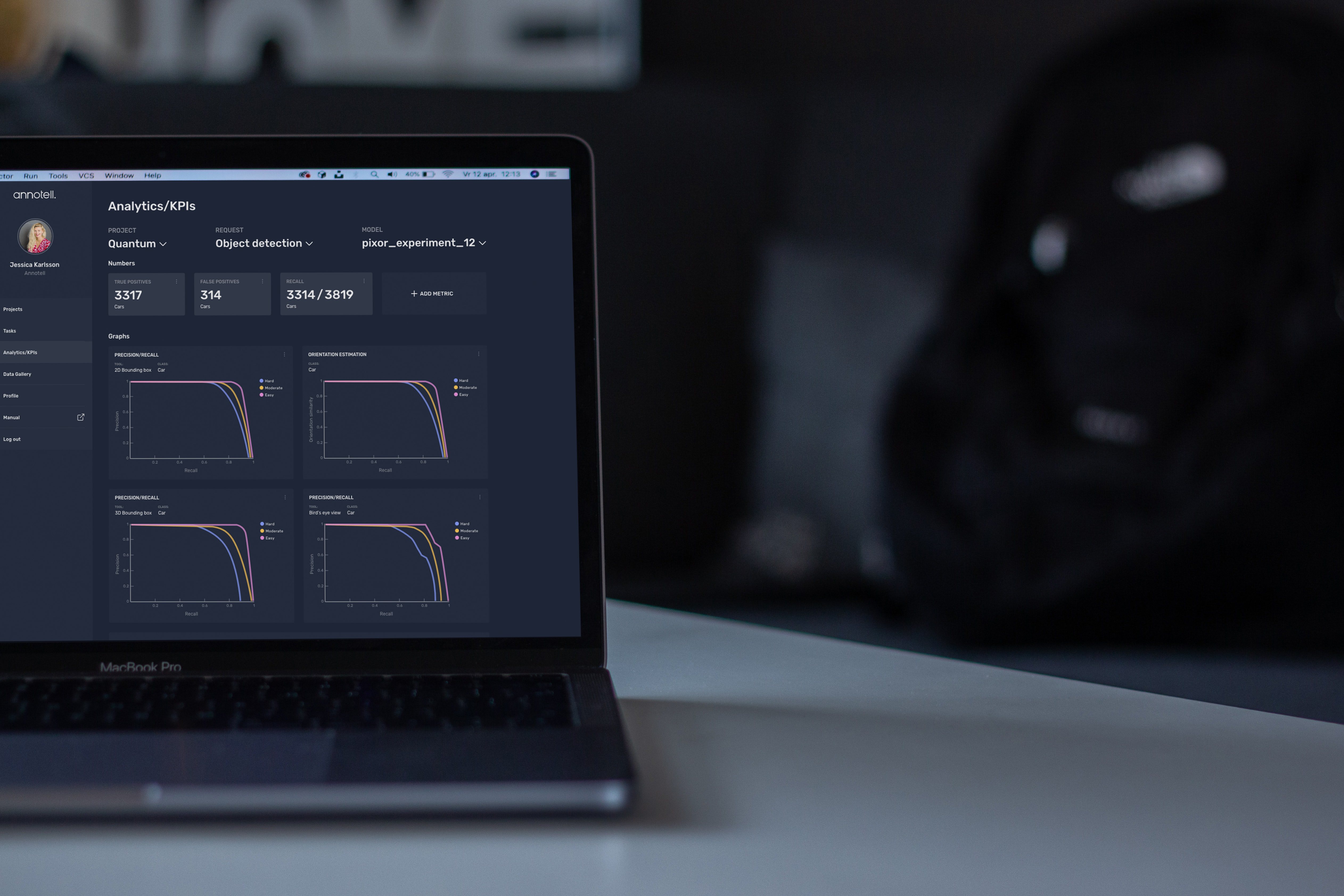 Our software makes arguing perception safety possible
What makes Kognic unique is our obsession with quantifying perception data quality. Our company was founded out of frustration with unreliable and subjective data. It is, by now, a well-known fact that machine learning systems are never better than the data they are trained on, but very few people actually bother to quantify how good their data is. It is tempting to treat your datasets as "the truth". While we strive to produce data that is as consistent, accurate and detailed as possible, we acknowledge that all data comes with a probability of being incorrect.
Knowing how much you can trust your data is an essential part of building a safe autonomous system. For autonomous vehicles that means knowing how certain you are about what the world looks like around you. Our software makes knowing that possible.
We are working to add more products to cover an increasing number of aspects of perception data quality. That includes products that help you make sure your dataset contains the right things, and that you are calculating the right perception performance KPIs. Together these products will help increase our customer's engineering velocity and lower their cost of getting global data coverage, while always making sure their perception system is safe.
We'd like to thank our customers, investors, and partners for their trust in us! The only way to solve the incredibly complex technical challenges of autonomy is to collaborate with the smartest people in the world. We're proud to have such people as customers, partners, and colleagues. Together, we will create a future with safe autonomous vehicles.
And lastly, we're hiring for a wide range of roles. Come join us!