Meet the Kognicians - Sam Wright
Welcome to part 4 of our series Meet the Kognicians, where you can get to know more about people working at Kognic. This time, you will meet Samuel Wright, commonly known as Sam, a talented Platform Engineer. With an impressive background in both Physics and Computer Science, Sam's journey to Kognic has been filled with exciting experiences and a passion for cutting-edge technology.
Hailing from the picturesque region of Somerset in the South West of England, Sam's academic ambition took him to the prestigious Oxford University, where he studied Physics. Eager to expand his horizons, he later pursued a degree in Computer Science at the University of London. It was during this time that Sam discovered his love for coding and embarked on a fascinating career as a software engineer, which set the stage for his future working experiences: "My first job as a software engineer was working in the basement of a biochemical research laboratory, writing algorithms for profiling X-ray beams and controlling a robot arm!".
Joining Kognic and the recruitment process
"I found Kognic on LinkedIn, and the tech stack was what first caught my eye. I had a lot of relevant experience, and really enjoy using the Google Cloud platform compared to its competitors. The more I read about the company the more I liked it - it's small and focused, and is structured so each team is empowered to deliver without needing permission from another."
Recalling his journey to Kognic, Sam describes a rigorous recruitment process. "After sending my CV and cover letter, I had 3 interviews with my soon-to-be manager and team, and a final interview with Daniel, our CEO. Everyone was friendly and really cared about what they were doing at the company."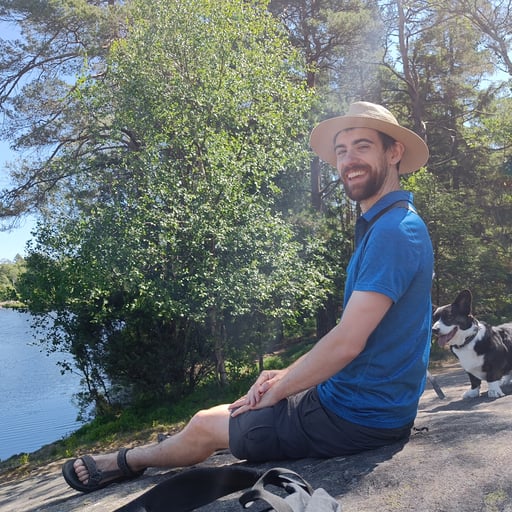 In his current role, Sam belongs to the Platform Enablement Team. Their primary objective is to assist Kognic's developers in deploying their applications effectively. Sam's team focuses on creating a well-supported Golden Path for developers to follow while allowing them to choose the most suitable solutions for their specific products.
What does he say when we ask him about Kognic's company culture? "Everyone here has been really warm and welcoming, with plenty of opportunities to talk with people from other teams. That everyone speaks English so well means my lack of Swedish skills hasn't been an issue, though the company is very kindly paying for Swedish lessons for me!" In this regard, he is particularly impressed with the level of openness and transparency at Kognic: "Regularly, Daniel (the CEO) openly shares his thoughts and insights about the industry. It gives me a better understanding of Kognic and its position in the market, at the same time that it builds a sense of ownership among the team".
Apart from the numerous benefits of working at Kognic, Sam has discovered an additional perk that adds a special touch to his workdays when he goes to the office: the company of his dog. Often times, you can see Sam at the office with his furry best friend. In his own words, it gives him a superpower for socializing with the rest of the Kognicians around: "Having my dog with me in the office makes for a great icebreaker to introduce myself to colleagues!. Not only that, but it also allows my dog, Bagel, to socialise with other four-legged friends while I focus on my tasks. In fact, we even have a dedicated Slack group for Kognicians with pets, which enables us to coordinate and share when people are bringing them over."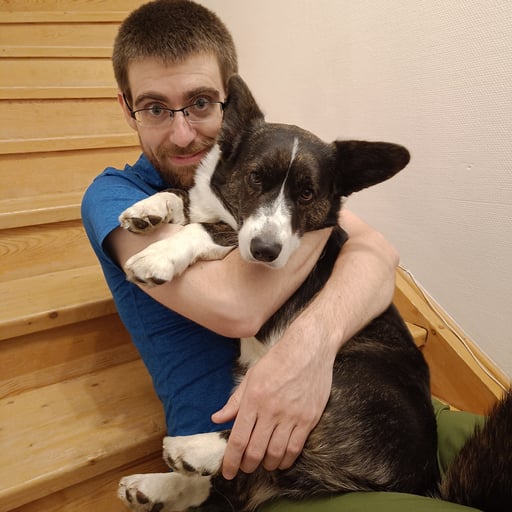 From London to Gothenburg...
Sam's decision to move to Sweden was driven by a variety of factors. The city's excellent public transport infrastructure and proximity to nature, with lakes, islands, and forests, made it an appealing destination. Besides, he says that his quality of life has got significantly better since he arrived in Sweden. "My work-life balance is much improved. I finish work at 4pm instead of 6pm, I can be at the other side of the city in less than 30 minutes, which leaves me much more time to enjoy Gothenburg with my friends".
When Sam is not immersed in his work, you will likely find him exploring the surroundings of Gothenburg and pursuing his hobbies. "I enjoy walking my dog and mountain biking in the various forests, cycling around the city, and of course - enjoying fika! (a moment to relax, enjoy a cup of coffee, and try delicious Swedish pastry)."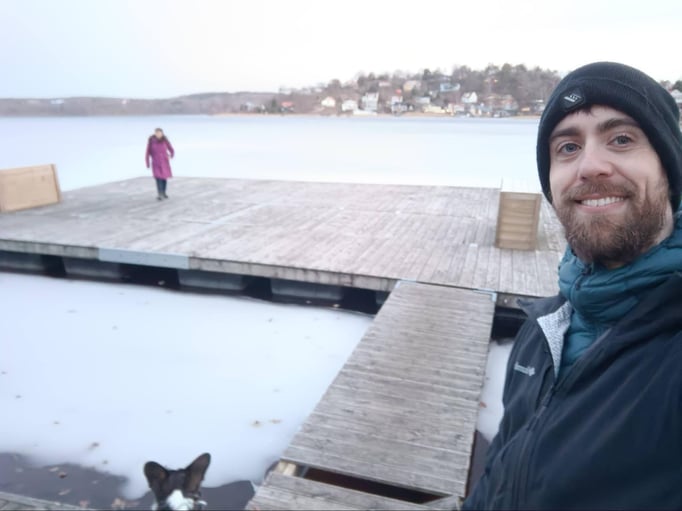 Become a Kognician too!
And you inspired to become Kognician one day? Visit our Careers page to explore available job opportunities. Can't find any job openings in your field? Feel free to submit. We look forward to welcoming you to our team! 🤗