Introducing Image Similarity Search: Enhance Your Data Model with Ease
We are excited to announce the launch of our latest feature, Image Similarity Search. This powerful tool is designed to assist you in finding interesting objects and improving your data models effortlessly.
A Deeper Dive into Image Similarity Search
Image Similarity Search utilizes embeddings calculated with CLIP to find the 16 nearest neighbors to a selected object. By identifying similar objects, you can gain valuable insights and refine your data models. This feature is particularly helpful when dealing with rare events or objects that occur infrequently within datasets used for real applications like autonomous driving and active safety functions.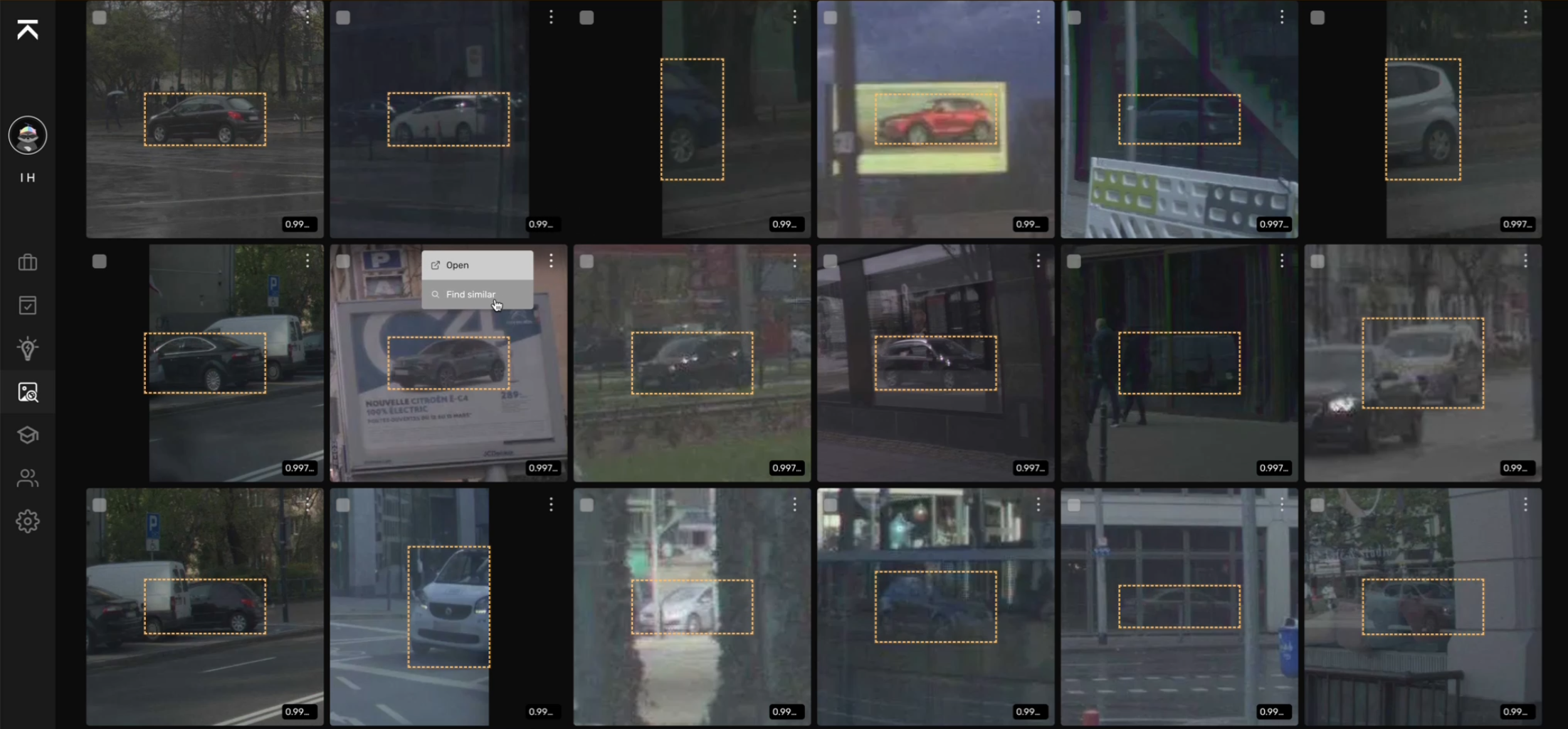 How Image Similarity Search Enhances Your Workflow
With Image Similarity Search, you can easily identify and explore rare cases within your dataset. By searching for similar objects, you can better understand the frequency of these occurrences and determine how to handle them effectively. This feature empowers you to make informed decisions about annotating, filtering, or excluding objects based on their relevance and impact on your data model.
Real-World Applications
Let's take a closer look at some real-world examples where Image Similarity Search proves invaluable:
Discovering Unidentified Objects: Identify objects that your model may have missed, such as clear vehicles and pedestrians.
Finding Specific Objects: Locate objects like delivery riders, trucks you are about to overtake, or road workers efficiently.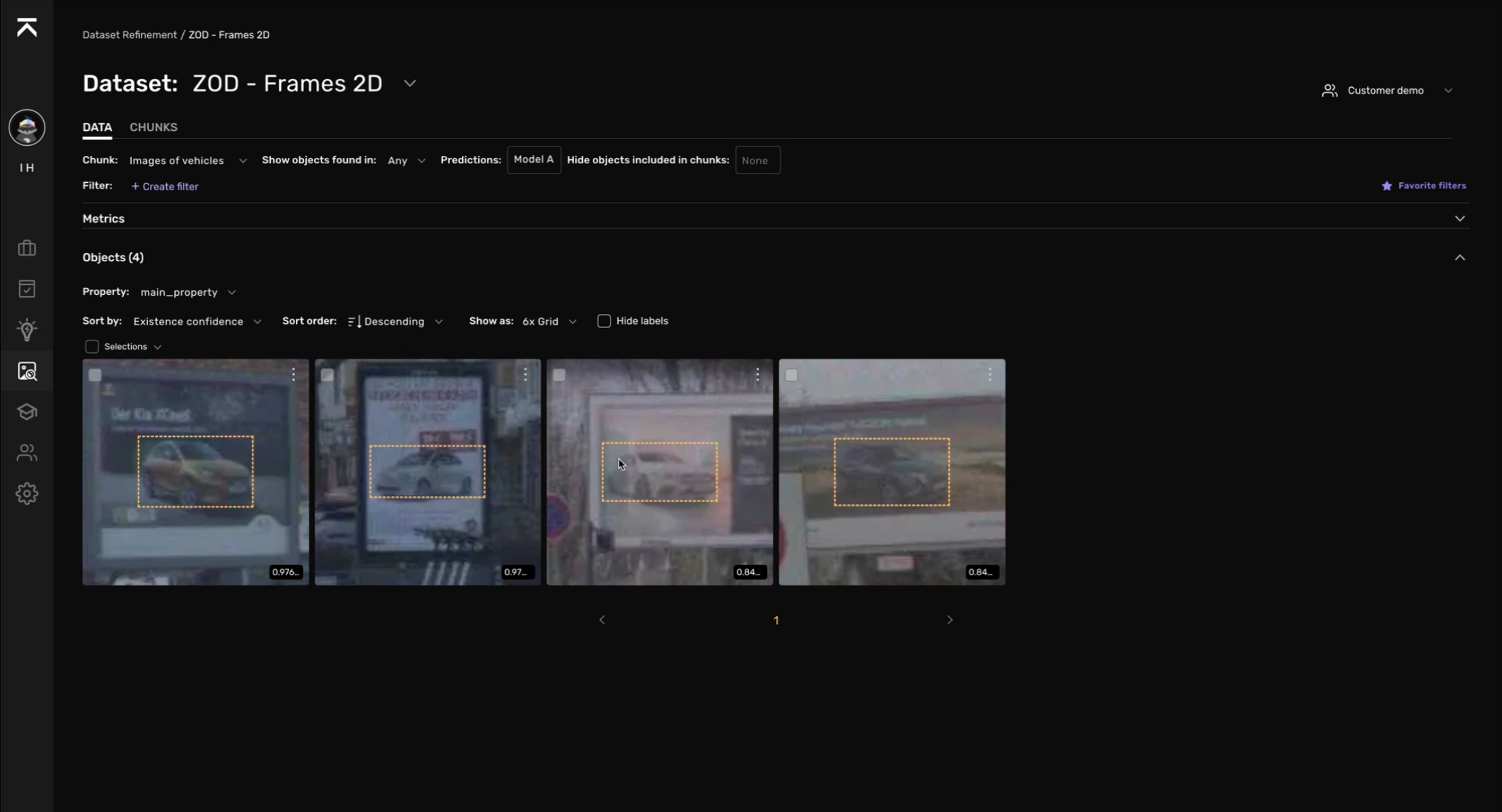 Availability and Future Plans
Image Similarity Search is now available for you working with 2D images. We are continuously exploring the possibility of extending this feature to support 3D images, providing even more comprehensive search capabilities.
Join the Data Model Revolution
Experience the power of Image Similarity Search and revolutionize your data modeling process. Start exploring rare cases, uncover hidden insights, and enhance your dataset with ease.
Stay tuned for more exciting updates as we continue to develop cutting-edge solutions for your data exploration needs.