Smart talk at VECS 2023
Our team had a productive VECS 2023 – the Vehicle-Electronics-Connected-Services conference and expo here in Gothenburg. With attending industry partners delivering solutions in SDV, hardware, sensors and other key mobility components, the discussion continued to revolve the digitization of Tier 1s and OEMs driven by automated and autonomous driving opportunities.
Kognic's CEO and Co-Founder, Daniel Langkilde delivered the keynote to conclude the first day's conference theme, Technologies Enabling Mobility Transformation. Daniel's presentation titled - An iterative way of working towards Automated Driving, focused on key questions that both Tier 1 and 2 suppliers and our OEMs customers need to ask:

• What will it take to succeed in the rapidly evolving field of automated driving?

• Moving away from the old way of working assumes products features can specified upfront in great detail, so how do you plan for future driving experiences when AI continues to get smarter?

• What is the importance of adopting an iterative way of working, the benefits of forming partnerships instead of having vendors, and why experimentation is essential for success?

• Why as an OEM should "maximizing engineering velocity" be your ultimate goal?

Daniel started his presentation with challenge to our industry:
Good things come to those who iterate … or why you should get used to complexity!

In particular, Daniel addressed the reality in the evolution of autonomous driving: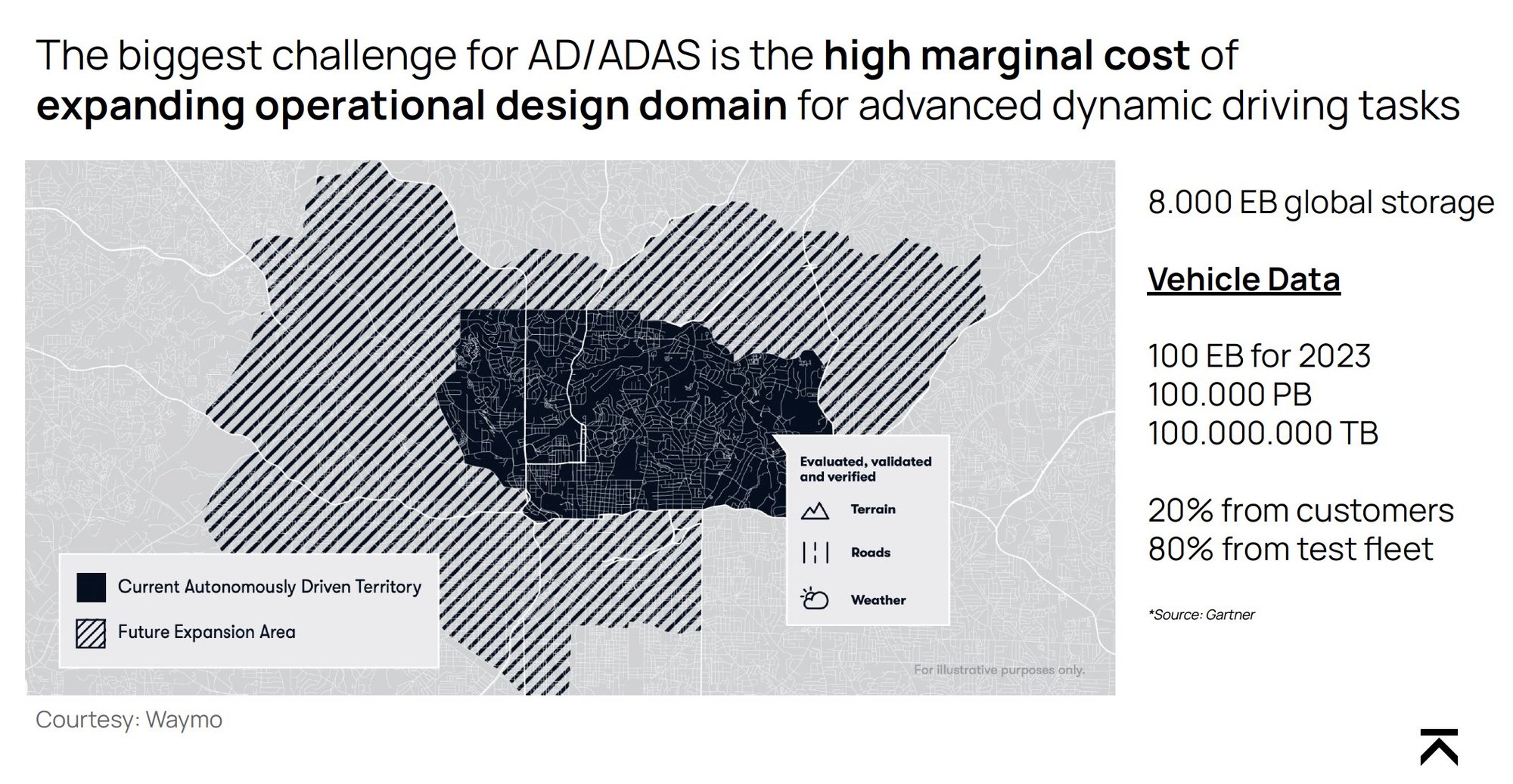 The critical variable continues to be the dataset itself, a dynamic and ever-changing picture of the world before a vehicle. Unlocking automation through the positive scaling effects of software is the only way to address this marginal cost reality. Daniel hit hard with the VECS audience, stating that to achieve impact on that cost dilemma, adoption of an iterative process of working with your data is the only way forward.
What do you think? Are your engineering and product teams working in an iterative fashion? Let Kognic help bridge the gap.