・ Articles/Customer stories
ZKW uses Kognic to develop its perception capabilities
In the future, self-driving cars will need to perceive objects on the roads and comprehend what traffic signs indicate. System supplier ZKW is working on bringing this functionality to tomorrow's cars and enlisted Annotell to help them in their quest.
We talk to Matthäus Artmann, Group Manager Electronics Engineering Predevelopment and Andres Moreno, Electronics Engineer about how Annotell helps them develop their perception capabilities.
ZKW specializes in delivering innovative premium lighting systems and electronics to the automotive industry worldwide. The group is already exploring and designing the instruments needed to make autonomous driving a reality. They are a big part of what's next in the automotive industry!
Even self-driving vehicles need the right light - ZKW GROUP
And they couldn't be more right! ZKW's vision for light is that it will go beyond its lighting purpose and become more of a communication device with non-autonomous vehicles, such as pedestrians. Display of braking path, projection of zebra crossing on the road, display signage - all of this to help autonomous vehicles communicate with their analog environment. The right lighting to make sure people see and understand cars – and to make the traffic of the future accident-free.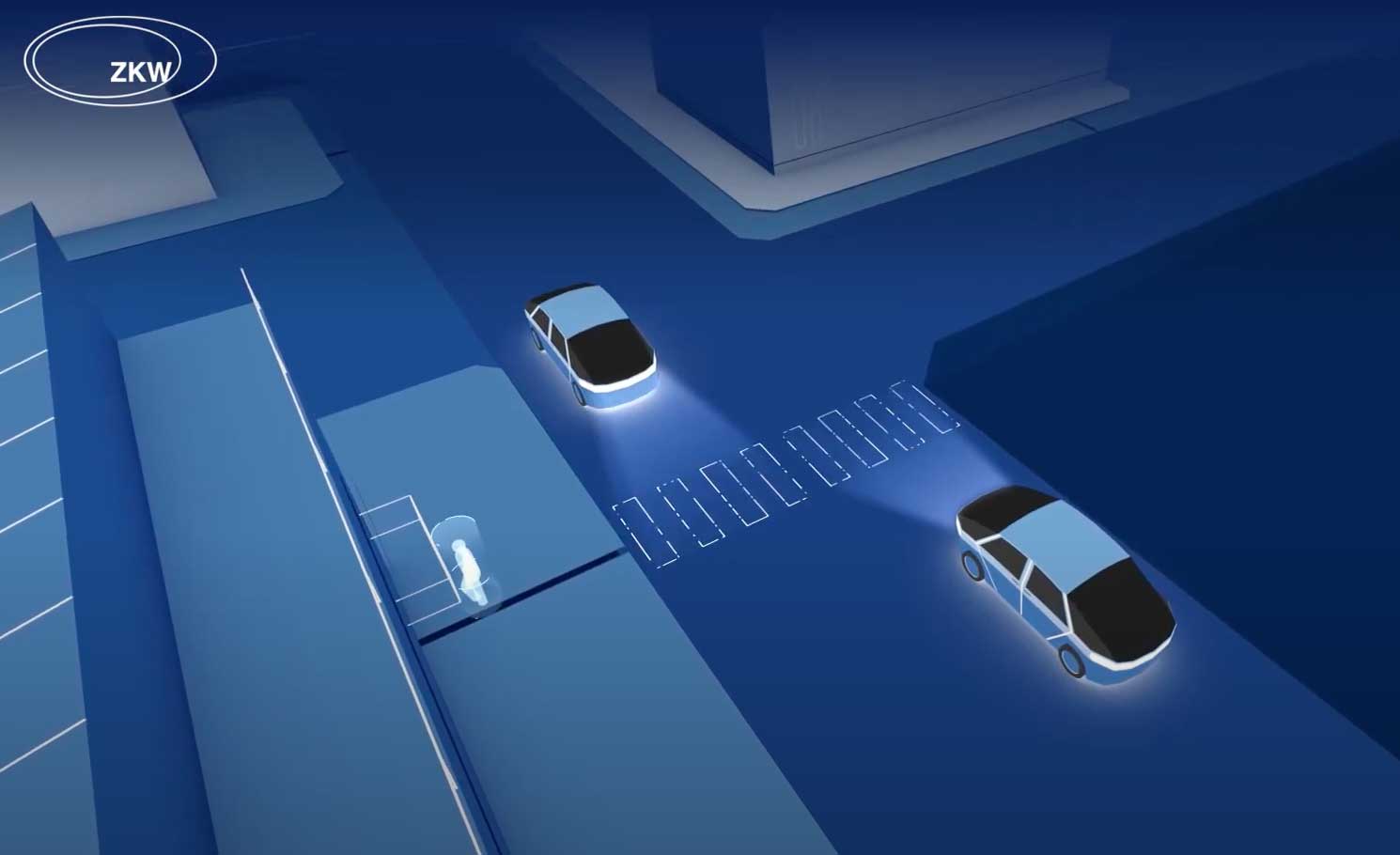 At the moment all the undertakings are still in pre-development projects but in their quest towards a final product, ZKW enlisted Kognic as one of their partners to help them enter the world of Artificial Intelligence and high-quality data annotation.
Expertise in setting up smart annotation projects
"At ZKW, we like to partner up with experts in different competencies for topics that are new to us. We wanted to go into AI and realized the importance of data in our development because Artificial Intelligence requires high quality annotated data - MATTHÄUS ARTMANN"
But why Kognic then? Well, it came down to 3 main reasons.
#1 Kognic AD/ADAS focus
Kognic is the only ground-truth and perception analytics company with a strong focus on the AD/ADAS industry. As ZKW is only beginning to scratch the surface of AI, partnering up with experts in the domain that could support them in all AD/ADAS use-cases was a no brainer.
#2 Use-case specificity and follow-up
Kognic doesn't only deliver annotations. Kognic aims to deliver a vertically integrated platform designed to make safe perception possible - the focus here being on quality and safety. And a sizeable part of the high quality can be attributed to Annotell's focus and tailored approach to each customer's use-case.
"Some companies are mainly focused on the end result, which is basically: we have the annotators, it will take this amount of time, this is our price and that's it. Kognic goes beyond and really guided us in the initial steps, and that helped us stay the course and achieve our initial goal" - ANDRES MORENO
#3 Setting a solid foundation with Kognic GAP
Any projects at Kognic start with establishing solid guidelines for the pilot. The Guideline Agreement Process (GAP) helps customers to get a better understanding of their use case together with Kognic perception experts. Ultimately, empowering customers in their decision-making process towards a more qualitative result, fully adapted to their needs.
"The guidelines were a really good first step to initiate this annotation process. That was something that we didn't have. And starting smart with the right set-up made the difference." - MATTHÄUS ARTMANN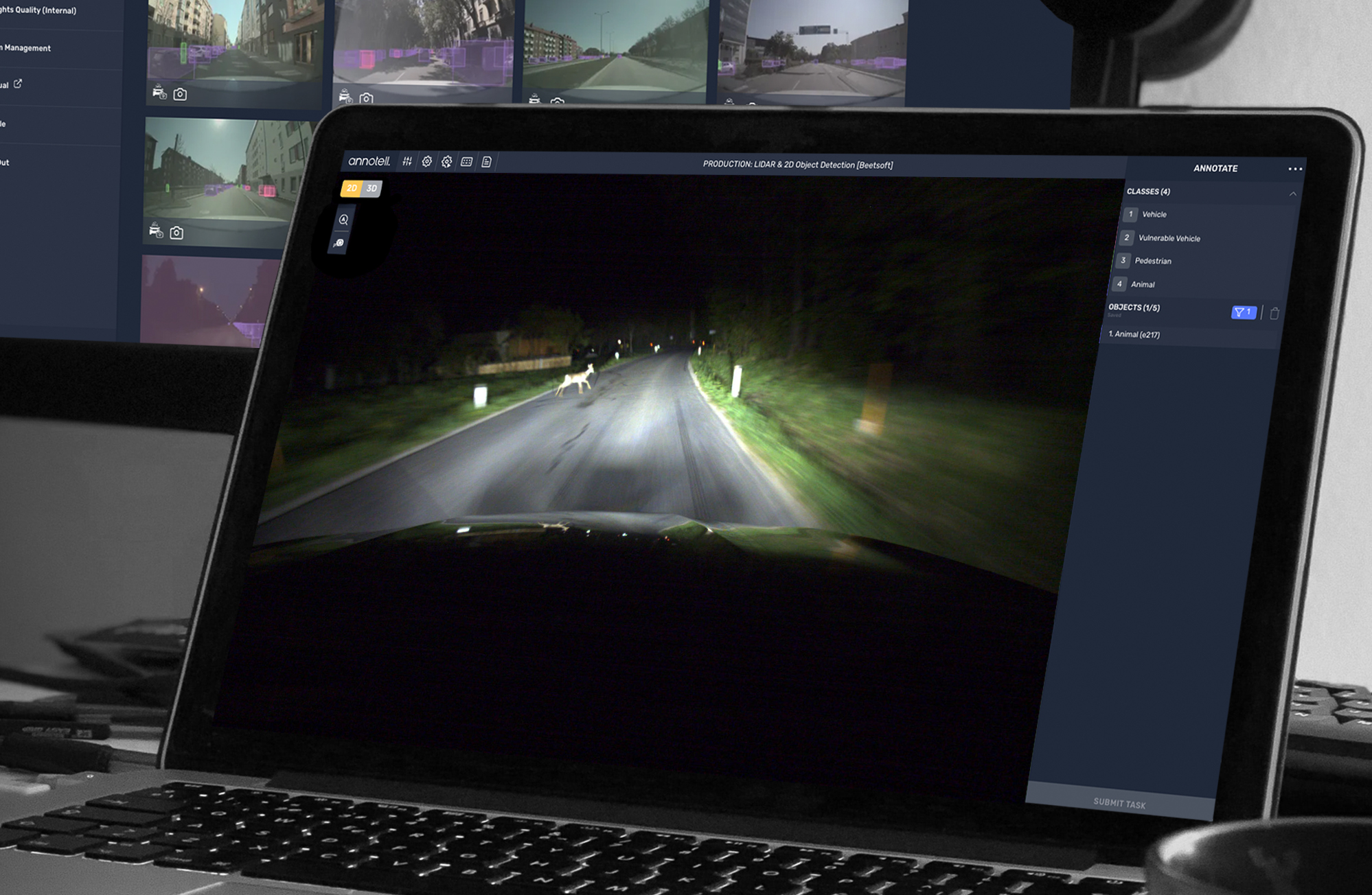 A clear focus on quality data
Setting up the guidelines wasn't only helpful to make sure the plan didn't deviate from the initial goal but also to make sure the focus was on getting the right data from the get-go. With AI, introducing bias data is a dangerous practice.
Kognic provided ZKW with a solid process to regularly review the outcome, talk about possible improvements in relation to the guidelines, as well as re-evaluate the type of data ZKW needed to focus on going forward.
"From my point of view, the main challenge is the quality of the data. The initial steps that any company has to take regarding data is the most important thing, because usually the artificial intelligence, doesn't take too much time to develop, but if the data is bias then there isn't any artificial intelligence that can overcome that - ANDRES MORENO"
Companies all too often associate annotations with 'bounding boxes' and ultimately decide to go for the cheapest provider, usually failing to look into their specific use case and define what result they are working towards. In doing so, usually end up with low quality annotations, introducing bias in the algorithm that they will then need to rectify. And that's what Kognic emphasizes with its customers - this process isn't only about drawing bounding boxes, but about high quality data, teaching the algorithm 'the right lessons', making sure there is a clear roadmap to know how to best fine tune the models.
By taking a wider approach to the problem, ZKW was able to achieve better results quickly while lowering the amount of work needed. They made sure to not only look at the result of the annotation, but also fine tune the best approach to handle the amount of data afterwards. They needed to be very efficient when looking at the dataset, to be able to browse and filter their data, and identify what was missing.
"With Kognic, I knew we were processing the right kind of data, and could talk to the team about improving them, and I can select what data matters most, and what I need more of. Filtering, visualising - MATTHÄUS ARTMANN"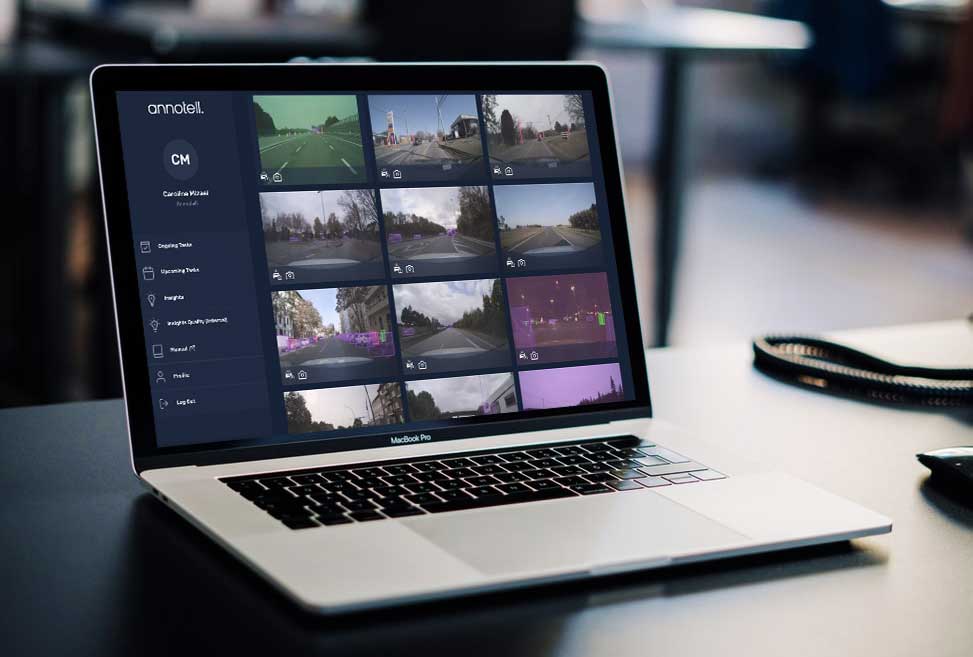 Kognic and the team at ZKW share a passion for efficiency, constant learning and improvement. By making sure the project was set up right based on the specific use-case, that high quality was assured throughout the process, and regular check-ups were set to allow for tweaks and improvement, the team reached its initial goal.
At Kognic, we are not just suppliers. We are partners, building tailored business relationships based on mutual trust, openness and constant learning. So far, ZKW has mostly focused on video images but in their quest to help achieve safe mobility through lighting technologies, is now looking into a new guided process to enter other AD/ADAS use-cases such as LiDAR and other sensors.